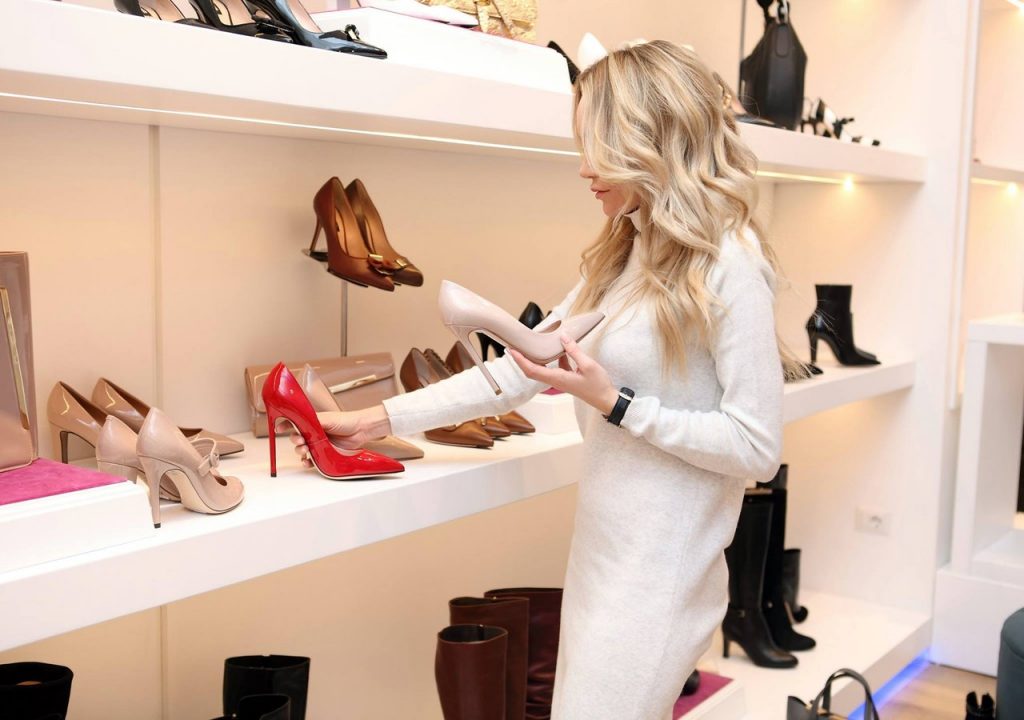 Whether you wear designer shoes, sneakers or slides, it is important to keep footwear organised and off the ground when they aren't being worn. The shoes you wear say a lot about you and your style to others and the way you keep your shoes at home says a lot about your attention to detail and organisation.
Organised wardrobes don't hide shoes on the ground or in hanging bags behind cupboard doors. One of the most renowned shoe displays is that of Beth Brenner, A New York City-based home design publication's chief revenue officer. Brenner's shoe collection stood out and began taking over her entire New York apartment. Vice president for California Closets, Carolyn Musher came to Brenner's aid in shoe organisation. Musher's solution for Brenner's footwear affair was to create a floor-to-ceiling display showcase with built-in shoe cubbies and an adjoining nightstand for the corner of her bedroom. This custom-built cabinetry was placed between her bed and the wall, which meant eliminating the piles of shoes in the corner of her bedroom.
The first step to having a shoe cupboard is to clean the clogs out – or other shoes – which are no longer worn. Unless you have unlimited space, you need to say goodbye to shoes you no longer wear. The organisational stage is made much easier when you only hang on to the shoes you wear and love.
Personalise
It's easy to fall head over heels for a shoe closet when it's built to your own shoe specifications, imagine a stunning glass showcase. Your wardrobe suite is your own personal boutique and your shoes are the flowers on display. For some, shoes are like wearable art, and when you've invested so much in them, why not have them on display when they're not being worn?
Shoes are accessories that are a style showstoppers and a wardrobe's centrepiece. However, even if you don't have a big walk-in wardrobe area for shoe storage, the cardinal rule is to keep all footwear off the ground. You don't want to have to start your day by digging around for a pair of shoes that match, the best organisational plan is to give everything its own place and keeping it there.
Visualise
Most-used shoes should be placed at eye level, with lesser-used or out of season shoes placed on the wardrobe's upper shelves or in a storage area. Your wardrobe needs to evolve with the seasons, sandals shouldn't occupy prime position when it's the middle of winter and you're living in ankle boots.
While shoe wardrobes might be more closely connected with feminine footwear, men and kids are having shelves built for footwear in their wardrobes also. Being able to pick up a pair of shoes quickly is desired – regardless of who or how old you are. The key with children's wardrobes is to take stock of shoes frequently, because they grow out of them quickly. Shoes that become too small should be stored away for younger siblings or given away promptly.
Customise
When it comes to organising shoes in your cupboard, group similar styles together, whether it's by colour, season or heel height. Shoes can be placed on shelves, in cubbies or piled in see-through containers with lids.
An organisational system that utilises the boxes where the shoes were bought can also be executed, just be certain you don't become lazy with your loafers by not placing them in the box and back on the shelf. Taking a photo of the shoes and affixing it to the outside of this box makes viewing your shoes a snap.
While it is easiest to construct a shoe cupboard from the bottom up, homeowners can also arrange footwear on a shoestring budget. Footwear cupboards should be as accessible and comfortable as an old shoe, but should not look like one. Higher-end closets can have shelving units or shoe screens with glamorous lighting.
However, the cupboard is not the only place that needs to be a clutter-free zone for shoes. People entering the house – either through the front or back doors – should have shoe storage that's as well-ordered as your wardrobe. Having a place to store your shoes at the door, such as a basket or tub ensures you and your guests won't be tripping over a pile of shoes every time you come and go.