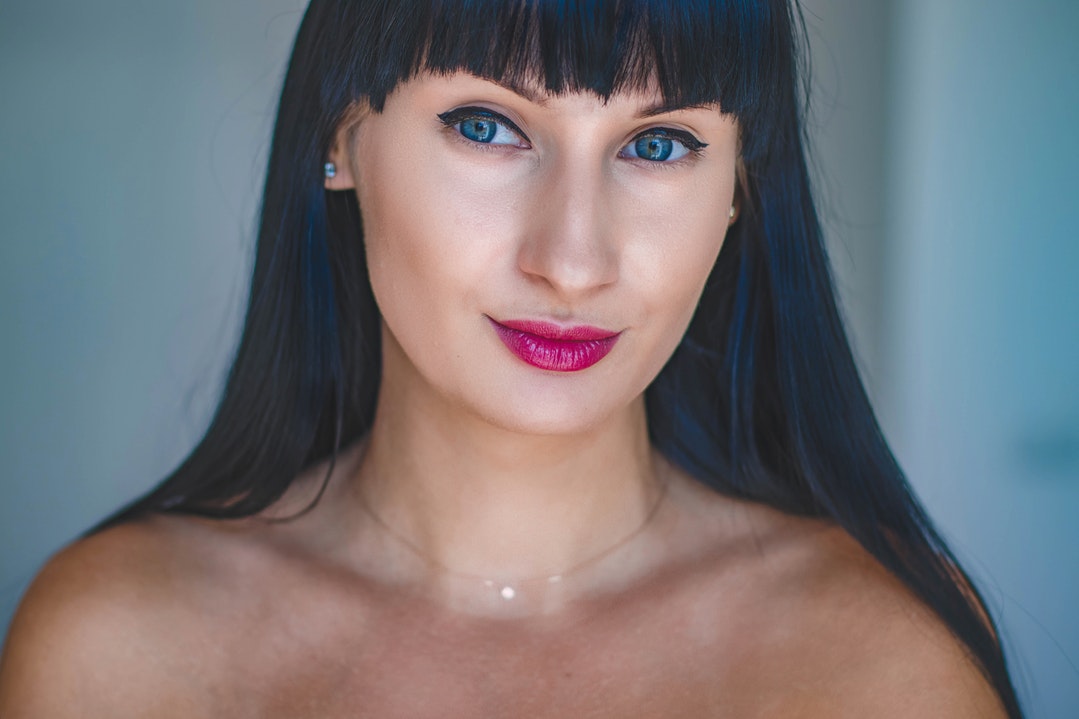 It is no secret that glasses and contacts make great fashion statements, but thanks to the recent growth in colorful contacts, you are getting an entirely new way to sport your eyes. These contact lenses can change your eyes in many ways, from changing your eye's color or pupil shape, to giving a cartoon or movie-character look. Decorative contact lenses can temporarily turn brown eyes blue, or give you cat eyes or vampire eyes for Halloween. Fashion lenses make eyes appear bigger, but they have a slightly unnatural appearance because of their flat colors.
When in doubt, go for a brown-colored lens because it is the most versatile of all the lenses, which you can style with easily every outfit that you own in your wardrobe. If you regularly wear contacts and are used to them, you will feel perfectly comfortable wearing colored lenses. If you are already wearing contacts, but not the colorful ones, it is time to go with the trends and update your lenses.
You simply have to let your eye doctor know you are interested in wearing the colored lenses now. Even if you are just looking to brighten up a Thursday night that is otherwise dull, you could opt for colored contacts over regular ones. Yes, you could wear blue makeup with blue contacts, but if you want to make your eyes pop, using complementary colors is best. There are plenty of other styles of blue you can pair with your outfit.
When you are going to wear a dress in blue, there are some colored lenses you can wear that will fit with your dress or tie-in. If you are wearing a cold or rose-colored outfit, wear a blue-colored lens so your eyes will stand out and express themselves better. If you want your eyes to stand out, try using cool blues, greens, or silvers. If you have red hair or any vibrant colors, try using darker color lenses such as browns or greys if you do not want to appear overpowered by lots of vibrant colors.
If you have dark brown eyes and you would like blue ones, Opaque Tint is right for you. Enhancement Tint is ideal for people who have lighter-colored eyes and want to make them look slightly brighter.
If you are fair-skinned, any color contact lenses will look amazing on you, particularly the brighter colors like pale blue, green, or violet, which will put you in the spotlight. With colorful contacts, your eyes can be one of your fashion accessories that fit with your style.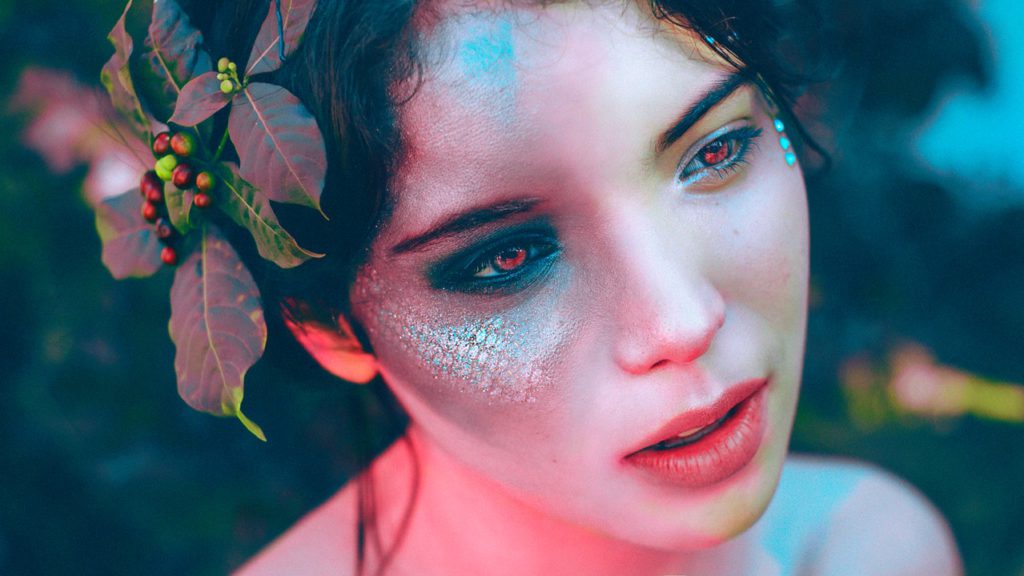 If you have darker eyes, you may want to opt for colors such as pale browns and hazel contact lenses. Pretty much any color goes well with brown, so you have got plenty of choices when it comes to brown. You could choose to get a few darker brown lenses or some other darker colors, or depending on the color of your eyes and your hair, you could choose one color to go with it.
Or you may try same-colored contact lenses, and various shades of blue like a lighter blue, darker blue, or a brighter blue. That is not the only solution, you can also continue to wear a few different colors when it comes to gray, for example, if you are wearing dark shades of gray, you could opt for dark brown contacts or even darker blue lenses.
If you are looking to go with colored contacts for everyday use, be it to work or to school, then you are better off using monthly lenses since having to change the lenses regularly can get quite expensive. Colored contacts are a really fun way to change your appearance, but you must wear them and care for them safely so you maintain top-of-the-line eye health.
This is why thousands of people are using colored contacts daily, enhancing the color of their eyes to get that snazzier look. Not only can you use colored contacts to improve your appearance, but they can allow you to express your emotions without using your lips–after all, our eyes speak louder than words.
You might even want to take cues from some of your favorite celebrities, who either have naturally blue eyes or also wear colored contacts with blue colors. For a striking effect, opt for lenses that are unnatural to your complexions, like brown contacts for pale skin and blonde hair, or blue contacts for olive skin.
Once you choose a particular color contact to wear, you need to ensure they work not only well with your hair and skin color, but with your overall appearance. Before you can pair the colored lenses with your outfit, there is a small matter of considering the color of your eyes and skin tone before you decide color of the lenses.
If you are looking for a subtler change, then enhancing colored lenses (also known as Freshlook Dimensions) might be a better choice for you, since they enhance your natural eye color instead of changing it entirely. Seeing as how you can alter the color of your hair, nail color, and lips depending on your style and tastes, why not alter your eye color as well, especially when it is perfectly safe to do so. It looks glamorous and exciting to switch up your eye color and pair it up with your makeup, or simply go plain and simple with your outfit.
Colored lenses can even present exciting possibilities, like giving you two different shades of eyes. Fashion lenses are meant to be used cosmetically, and give anyone a chance to alter their eye color in a variety of fascinating ways for different occasions, should they decide to keep the natural eye color, and they are available to both sexes. The sparkly lenses are available in an array of colors, so you can make a statement with fashion while adding appeal.