In an attempt to display to the world the workmanship of conventional weaves and tribal work from Bengal and other parts of India, 5 Indian ladies running design houses in Britain's capital have come together to arrange an exhibit at London's Asia House on Sunday. A software expert, Rajeswari Sengupta who deals with ict risk mitigation in her software profession and weavers from tribal Bengal will show the items under her label, The Far East Studio.
"We have been dealing with master craftsmens from various parts of Bengal to restore fabric customs. At the exhibit, I will have a whole collection of hand-woven jamdani from Bangladesh, hand-embroidered kantha, and Tangail items for retailers in the UK. There will also be sarees in natural cotton and natural color, besides other drapes, consisting of silk, by nationwide acclaimed craftsmens," stated Sengupta. The other designers at the program will be Jyoti Chandhok, who will bring chikankari works from Lucknow, Neetu Jalali who will display Kashmiri Pashmina, Josephine Nirmala who will feature her Rajasthani silver jewellery and Dimple Kalla, who will display hand-painted furnishings.
Coming from various parts of India, the 5 designers moved to London nearly a decade back but they still swear by Indian handloom, jewellery and artefacts. Sengupta stated, "The 5 people are from various parts of India and we have actually managed to bring a piece of all 4 corners of the nation at this exhibit. It will have works of weavers, embroiders and jewellery designers from the grassroots level." The group's objective is to support and promote handwoven works. "The UK has seen a great deal of exhibits where Indian items are showcased in abundance. But this might be the very first effort by Indian females to display the works of grassroots weavers and craftsmens," Sengupta included.
Apart from the devoted Indian client base, the exhibit is anticipated to have a great reaction from the English too. "They are really thinking about sarees and handwoven fabrics. Even stoles, shawls from Kashmir, kantha gowns are rather a rage here. Through these expositions, we are aiming to produce a platform for Indian weavers who can directly communicate with retailers," Sengupta included.
In other news, Shilparamam has come alive with gorgeous handicrafts and tribal-art-works displayed by the finest artisans from around the country. It is a soul-feasting experience for all the shopaholics as the All India Crafts Mela, which began on December 15 has more than 500 stalls that display jewellery, carpets, toys, handicrafts, fabrics, pots and pans as well as furnishings.
Sravanthi, a software testing expert and a customer at the mela mentioned that the exhibit offers a glance of different cultures and its arts throughout India and is an excellent experience. "The exhibit is not simply a fantastic location to experience the arts and crafts from various cultures from around the nation but also supplies a distinct shopping experience for the foreign travelers. As they get to feel the charm of rural India and take home a piece of ethnic Indian art."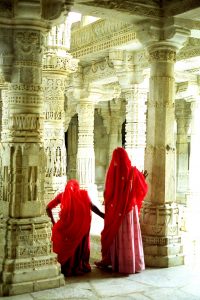 Artisans talk Kashmir-based Gowhar, who has actually been making Kashmir silk scarves over twenty years states, "I come to Hyderabad every 4 months to sell the Kashmiri headscarfs. We set up stalls at different locations in the city. We are a group of 5 and we thoroughly choose vibrant colours and embroidery designs on finest Kashmiri silk.
This is a needlework is called "Arri" and our specialized, pashmina scarves cost around Rs 1,700." Nitin from Maharashtra, who is selling pure silk Paithani sarees, states, "The Paithani sarees are world renown. Our elders began this in 1987 and we are continuing the work since. A lot of other women are interested to find a tutor that teaches them how to make our fabrics and we provide that for them too.
It takes 2 months to make each saree. Some sarees like tissue Paithani take more than 2 years. Every year we show our works at Shilparamam. Each Paithani saree costs from Rs 10,000 to 2 lakh." Amit Kumar states, who comes from Jitwarpur, Bihar, who is showcasing paintings of Goddess Sita at the mela. "From where I come from, the Goddess Sita's painting is thought as the best. In fact, the majority of the paintings are of the wedding event of Goddess Sita."
"This art remains present for more than 200 years now and my granny Sita Devi, 84, was granted Padma Sri for her contribution to this art by the Union federal government," Amit shares. Discussing the colours used in his paintings Amit includes, "The colours we use are completely natural and water resistant and we do not use canvas for our paintings. It is made from half fabric and half canvas".
Aneela from Sattupalli Khammam, who is showcasing sarees and gown products with Kalamkari, block work and spot work design states, "I have a shop in my home town and we take orders to create various sarees. More than 50 members work me and we take nationwide and worldwide orders too. My hubby, Venkata Ratnam and I remain in this field for more than 15 years now. Sometimes we get strange trends of buyers that are merely searching the web to find a tutor online or do other online browsing, but happen to find our sarees instead – it's very funny and strange but help us a lot ".